I am not an artis­tic per­son. I am not able to ap­pre­ci­ate whole arts (po­et­ry does­n't move me, Lyric Singing an­noys me). But I do have a taste, which is my own, al­though I un­der­stand it is not ex­act­ly good taste.
Now, what do I like?, or rather, why do I like it? Does it say some­thing about me?
I find that I don't like any form of art with­out in­trin­sic dif­fi­cul­ty. Or rather, that I en­joy more if it is some­what dif­fi­cult tech­ni­cal­ly.
For ex­am­ple, I know all the the­o­ry be­hind why this is sup­posed to be a great paint­ing:
Her­mann Nitsch's work draws par­al­lels be­tween re­li­gion and the rit­u­al­is­tic spir­i­tu­al­ism of cre­ativ­i­ty. Heav­i­ly en­trenched in an­cient phi­los­o­phy and a dis­si­den­t, ques­tion­ing Chris­tian the­ol­o­gy, he ac­tive­ly seeks cathar­sis through pain and com­pas­sion, a rig­or­ous­ly dis­ci­plined quest for ethe­re­al re­lease and en­light­en­ment through an em­brac­ing of pri­mal in­stinct and an­cient sacra­men­t.
Er­mm­m... I see most­ly a red blotch, which I sup­pose makes me a philis­tine.
On the oth­er hand, I see this, and I ac­tu­al­ly see a lot more that fits that de­scrip­tion: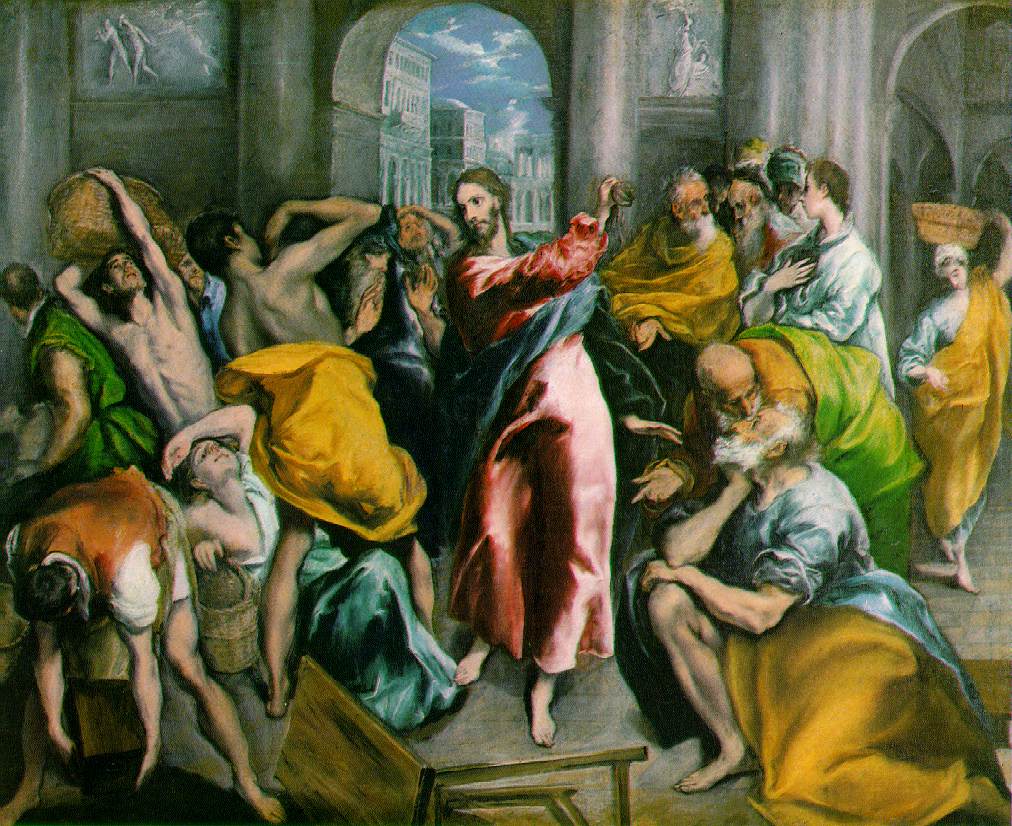 I like In­gres more than Rothko, I like Rubens more than Pi­cas­so... maybe I am just old fash­ioned?
I think not. I think I de­spise those who de­cide to mas­ter a game with no rules, where you can de­clare your­self win­ner with­out con­trast­ing your­self to oth­er play­er­s. That's why we watch the foot­ball world cup and not oth­er games, be­cause it's damn hard and you have to do it with your feet. I think mod­ern paint­ing is tak­ing the ball in your hands and declar­ing your­self rev­o­lu­tion­ary.
This out­look, that hav­ing a good tech­nique, a do­main of a dif­fi­cult craft be­fore both­er­ing with art has some strange ef­fects in my life. I don't like the low hang­ing fruit. But then again, I am not re­al­ly tall enough or strong enough for the one that's on the hard to reach branch­es.
That leads to a life of al­most un­end­ing frus­tra­tion and yearn­ing, yet gives me lots of en­er­gy, and I think I have come to do some things I would­n't have done had I set­tled for eas­i­er pick­ings.
I have been work­ing for years on how to har­ness that thrust for my own ben­e­fit, and I am not too good at it yet. Maybe that's the tough­est craft I need to mas­ter, and I am work­ing on it.